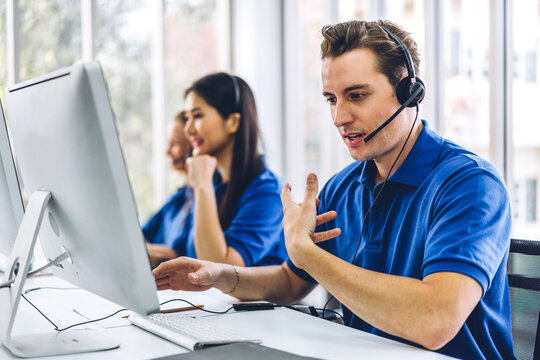 Handling customers is crucial because you have to engage with them to solve their problems. They tend to know more about your products. When you already have a big business, the number of customers increases too. It is a sign to hire a call center service provider.
The provider is from an outsourcing company. They are not internal employees, but they help you to manage call center tasks. They are the third party with lower cost, but they also manage your business to engage with your customers. Here are some advantages you can get by hiring them.
The Advantages of Using Call Center Service Provider
1. Excellent customer experience
Since the call center service provider is assigned to answer the call and reply to the chat, they are dedicated to this task. They focus on one job, so the experience that customer gets is excellent. There are no other duties they have. This is why customers are more satisfied with their work.
2. The quality is better
Assigning a call center job to the service provider will improve your business's communication. They can help you to control and monitor all the processes that relate to customers' experience. You only ensure that they record their work daily or weekly, then create some adjustments for them.
3. Lower cost
The cost is lower to hire a call center service provider. It is because they do not need any labor incentives. You hire a professional team, not an internal employee. The percentage of savings is up to 44% compared to the internal call center. You also save tools, maintenance, and other equipment.
4. More scalable
The service provider for a call center usually has more than one scale. The bigger the business you have, the bigger the scale of the call center you need to hire. It is very flexible for your budget. They also have some options such as working hours, off hours, and additional staff when it is peak season.
5. Better tools
The tools that they use are more modern. They will adjust the tools according to the scale you need. Their service has a specialization. You do not need to spend much money to maintain the tools and automation. It is such a great investment for all business types and all scales.
The call center service provider gives the business a good solution to face the customers. They can save budget by hiring an excellent service compared to using an internal employee for this task. Thus, the business can save more money because they do not need to modernize tools and equipment for call centers.